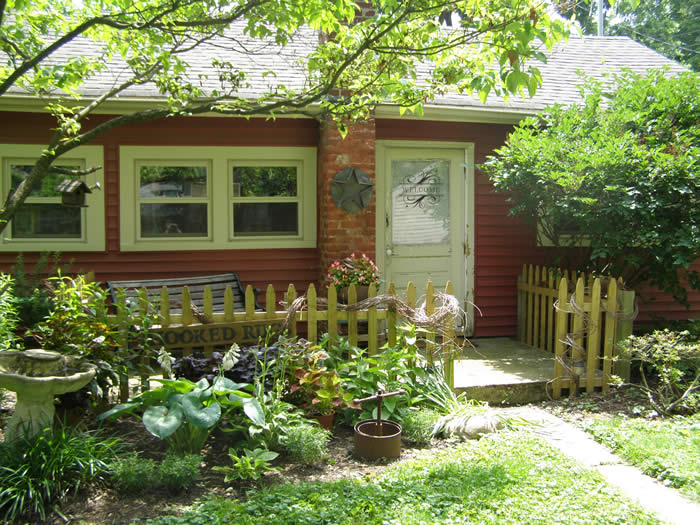 This little cottage has quite a history. Built in the 1940's, the original owner used it as a rental. It's charm was one reason my husband, Jim, and I bought the property 26 years ago. While raising four children here on Bowman Avenue, I used the cottage as my "get away" place to create. Through the years it's been a quest house for grandparents, visiting missionaries, students, out of town friends and even used as a safe haven for an abused mother and her children.
With my children raised and gone, I moved my studio into the house and the cottage sat empty. When the decision was made to move Kindred Spirits, it was only logical to once again use the cottage as a place to create.
My wonderful son-in-law Adrian, took it upon himself to do the remodel for me. So walls came down, rewiring... new plumbing and floors... painting... basically a total remodel inside and out. It's been nine months of blood, sweat and a few tears, but I am so thankful for the outstanding job that's been done. I now invite you to visit me in what I hope is a warm, inspiring and creative place. Here are a few pictures detailing the renewed purpose for my cottage.

| | | |
| --- | --- | --- |
| | | |
| | | |