I have been so blessed to spend my days doing exactly what I love best. It has been good for the spirit and I invite you to join me!

Shop online or come to the cottage where you can find rug hooking supplies, hand dyed yarn, needle felting, punch needle supplies, embellishments, books, patterns, one of a kind folk art pieces and a few antiques.
I have enjoyed teaching classes, giving workshops and lecturing both nationally and internationally for many years. I love to share the many techniques and variety of needle arts that I have learned. I get great satisfaction when students develop their own creative style and do their own thing.
A variety of Creative Classes are offered here at The Cottage and Rug Hooking group and Ladies Needle Night meets here once a month.
You can arrange for your small group to meet here and do a project.
Private one-on-one teaching can also be arranged.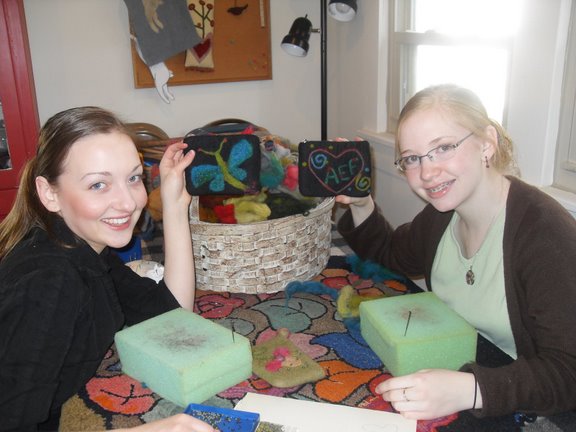 'A birthday gift from Aunt Sharon'
Traveling to your location and doing a workshop is also an option.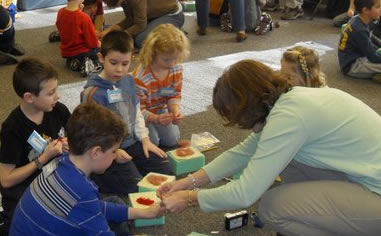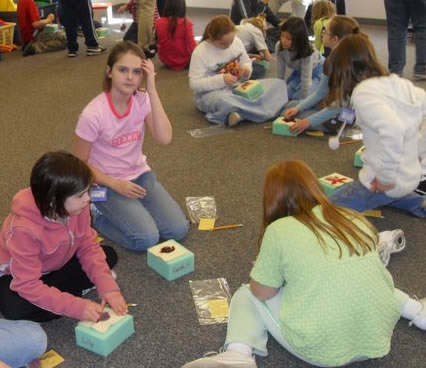 'Homeschool Group learning Needle Felting'
Contact me to discuss your needs and my fees and schedule.